Lunch and Learn Sept. 10th with retired NFL player Dominique Easley
From Professional Athlete to Cannabis Advocate: NJCBA President Edmund DeVeaux welcomes Dominique Easley to share his story. Dominique is an acclaimed athlete, cross-sector entrepreneur and investor, mental health and wellness advocate, writer and public speaker, based in the New York City and New Jersey area.
REGISTER HERE: https://us02web.zoom.us/webinar/register/WN_WgfNXW5aRgCA2U2klrRHHw
About Dominique Easley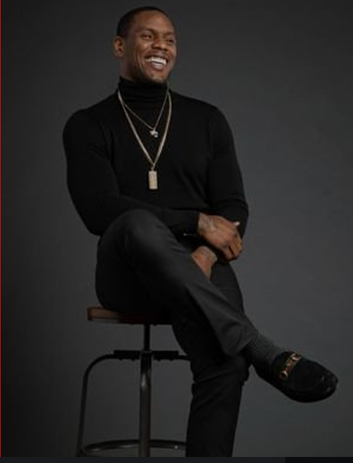 Born in Staten Island, Easley attended Curtis High School before being scouted by and signing with the University of Florida, attending from 2010-2013. Dominique was subsequently drafted in the first round, the 29th overall pick by the National Football League's (NFL) New England Patriots in 2014, going on to win the Super Bowl alongside his Teammates in his rookie season. Dominique remained with the Patriots through his 2015 season before segueing to Los Angeles to play for the LA Rams from 2016-2018.
Today and having retired from the gridiron, Dominique Easley is active in real estate, commercial licensing, party stores and restaurants and is concurrently the co-owner of leading cannabis apothecary and cultivation enterprise 'Legacy Partners', working alongside his former Florida Gators teammate and fellow NFL player alumnus, Jordan Reed.
Together, Dominique and Jordan seek to serve as Change Ambassadors for the cannabis industry (both in its physical health applications and indeed its mental health properties, weaning away many from the clear and present opioid crisis afflicting America), a sector presently hindered in its potential for exponential growth due to, in their view, two primary factors:
i) A startling lack of diversity, equity and inclusion (DEI)-oriented opportunity for minority populations from all walks of life to benefit from and lend their thought leadership to this otherwise booming industry; and…
ii) Current 'Schedule 1' indexing by the US Federal Government which ensures marijuana (presently on par with heroin as a narcotic) cannot be fully researched in its applicability to both treat pain and in its preventative potential unless this labeling is rectified.