Lunch and Learn, May 20th, 2022: Cannabis and Security
The May 20th, 2022 installation of Lunch and Learn features Domenic Gallelli, MS, CPP, Director of Business Development at Ingage Security, and Louis N. Magazzu, Esq., from Magazzu Law Offices.
This event is free for members and $10 for future members. REGISTER BY CLICKING THIS LINK.
Please note: The Lunch and Learn pricing structure has changed. Lunch and Learns are now free for members, $10 for future members. If you have any questions about this, please contact us.
About Domenic Gallelli

Domenic co-founded Ingage Security in 2013. His security career spans twenty-two years in the private sector. In addition to formulating Ingage's growth strategies and identifying new opportunities, he is also responsible for building strategic partnerships and regional affiliate relationships with national firms, as well as maintaining existing client relationships. A Philadelphia native, Domenic holds a Master's Degree from the University of Pennsylvania and a Bachelor's from La Salle University. He is a member of ASIS and has provided consulting services nationwide.
About Ingage Security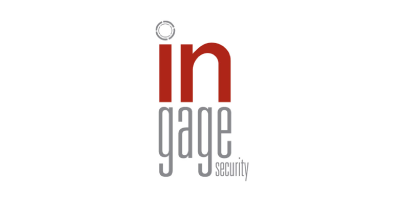 lngage Security is a fully integrated security ally to residents and businesses. As a regional industry leader, lngage delivers a boutique approach to client interaction and best practices combined with the strength of our partnerships with the nation's largest firms.
NJCBA thanks our Lunch & Learn Sponsors this week:
Financial Resources Federal Credit Union
Puffin Entrepreneurs and Investors
Weeds Direct
Interested in sponsoring? Visit our Sponsor an Event page or contact Karla Pollak at info@newjerseycannabusiness.com.