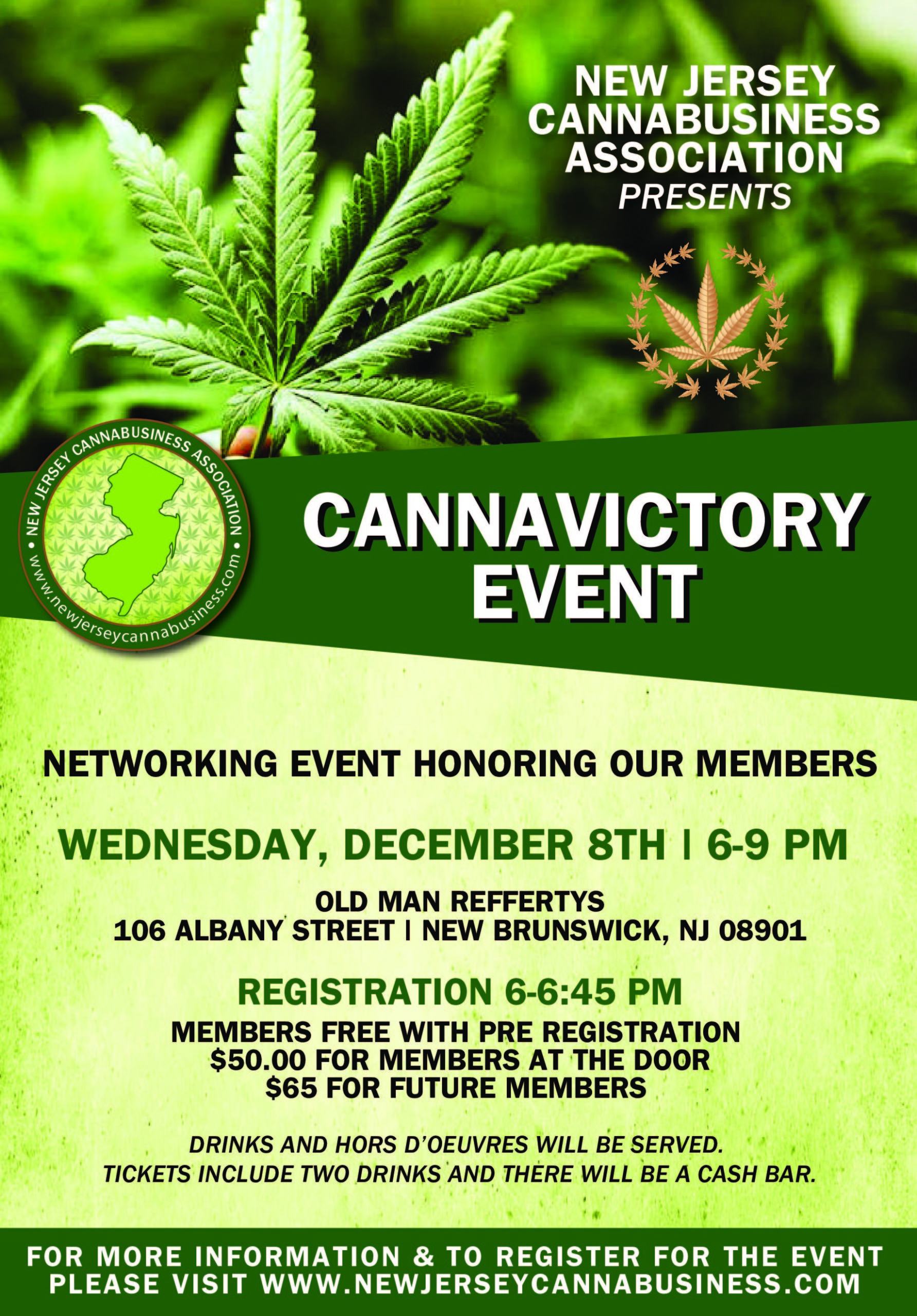 CannaVictory! A Networking Event Honoring Our Members
We're taking time this holiday season to celebrate YOU – our members!
Join NJCBA for an end-of-year celebration to meet new folks and reunite with your connections!
Meet us at Old Man Rafferty's, 106 Albany Street, New Brunswick!
Drinks and hors d'oeuvres will be served.
Tickets include two drinks. There will also be a cash bar.
TIMES:
REGISTRATION from 6 p.m. to 6:45 p.m.
EVENT BEGINS AT 6:45 p.m. and runs until 9 p.m.
REGISTRATION INFORMATION AND COST:
FREE for members who pre-register BEFORE the event
$50 at the door for members
$65 for future members, both pre-registration and at the door